What do we offer?
We source only the finest cashmere and lambswool yarns from the Scottish borders, and sustainable Alpaca yarns from Peru, and are heavily invested in the journey of those yarns.
Our throws are made to order, and can take a bit of time while our artisan mills weave your selected colour yarn into your chosen design and size.
We have a selection of different styles to choose from, covering all your needs - from a full size blanket to cover the whole of your bed, to a runner at the base of your bed, or a smaller cosy blanket to snuggle under on the sofa.
Contact Us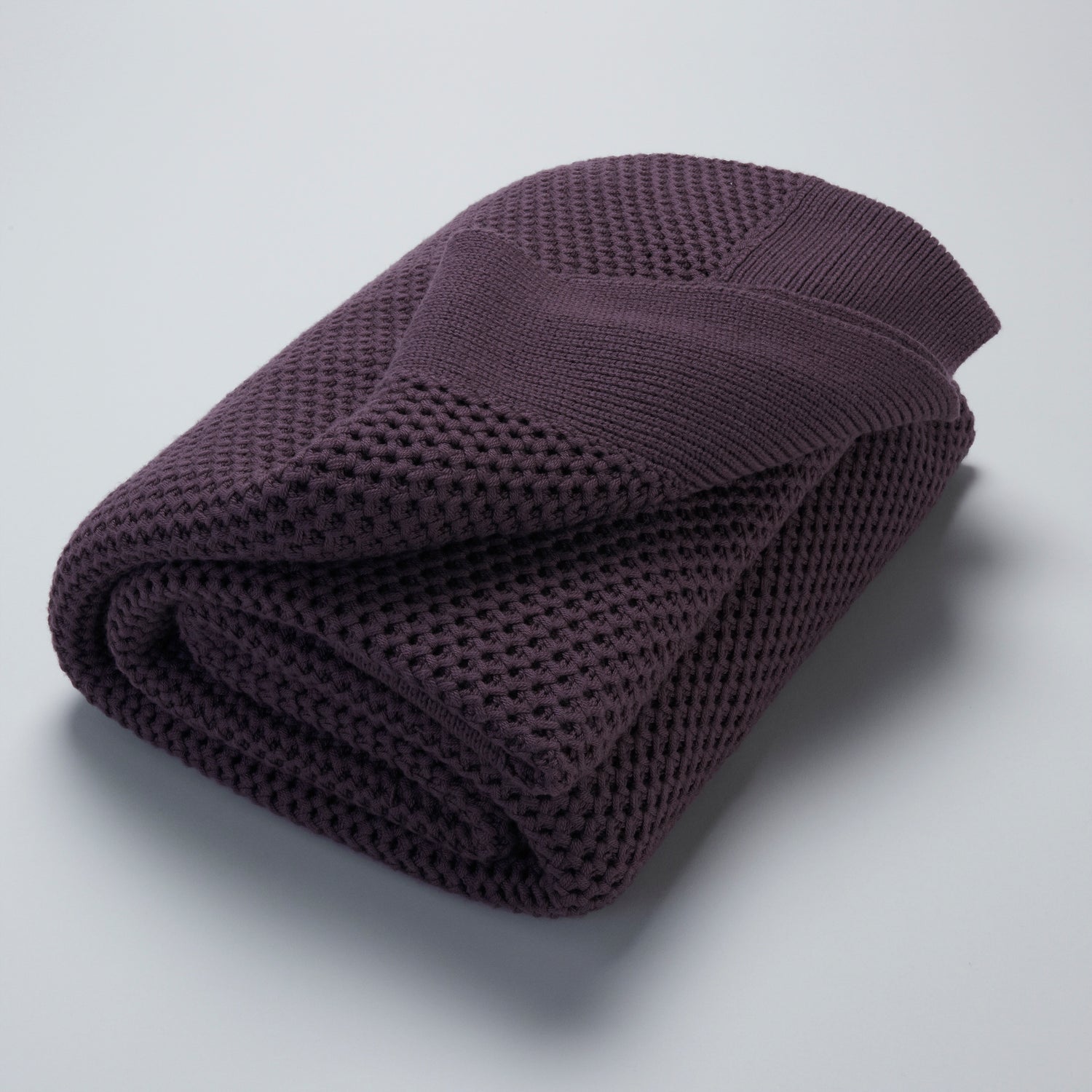 100% Lambswool
When the temperature drops there is nothing better than wrapping yourself in one of our chunky 100% Lambswool throws.
These soft and cosy throws are a perfect layer on a bed, or to snuggle with on the sofa. 
100% Lambswool
Lambswool & Angora
British made throws were one of the very first items we felt compelled to make at London & Avalon –  whether used as an accent to your sofa, a finishing touch to your bedscape, or the ultimate outdoor reading companion.
Our collection of beautifully soft, woven throws are a wonderful addition to any home, adding a subtle layer of texture.
Available in different sizes and colourways.
Material: 25 % Angora, 75% Lambswool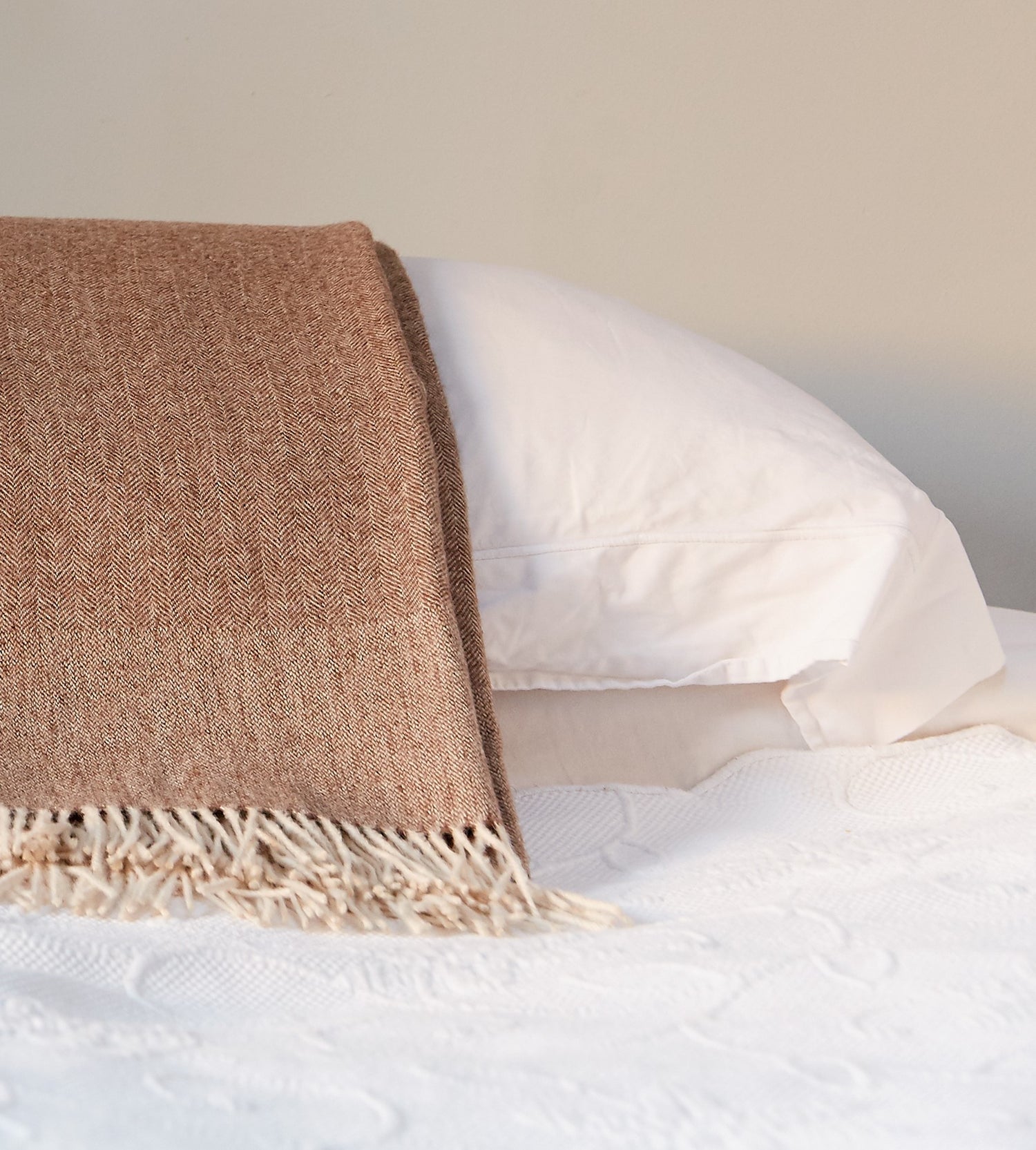 100% Alpaca
The classic Herringbone twill pattern will add a touch of comfort and warmth to your home.
Alpaca fleece has a hollow fibre which renders it uniquely light and up to 30% warmer than the same weight of merino wool. Once you feel it you'll see.
Alpaca has no lanolin content, meaning it's hypoallergenic, which together with an absence of the 'prickle factor' associated with ordinary wool makes it ideally suited for babies and sensitive skins.
It is up to 4 times harder wearing than the best wool and does not pill or ball. 
100% Premium Alpaca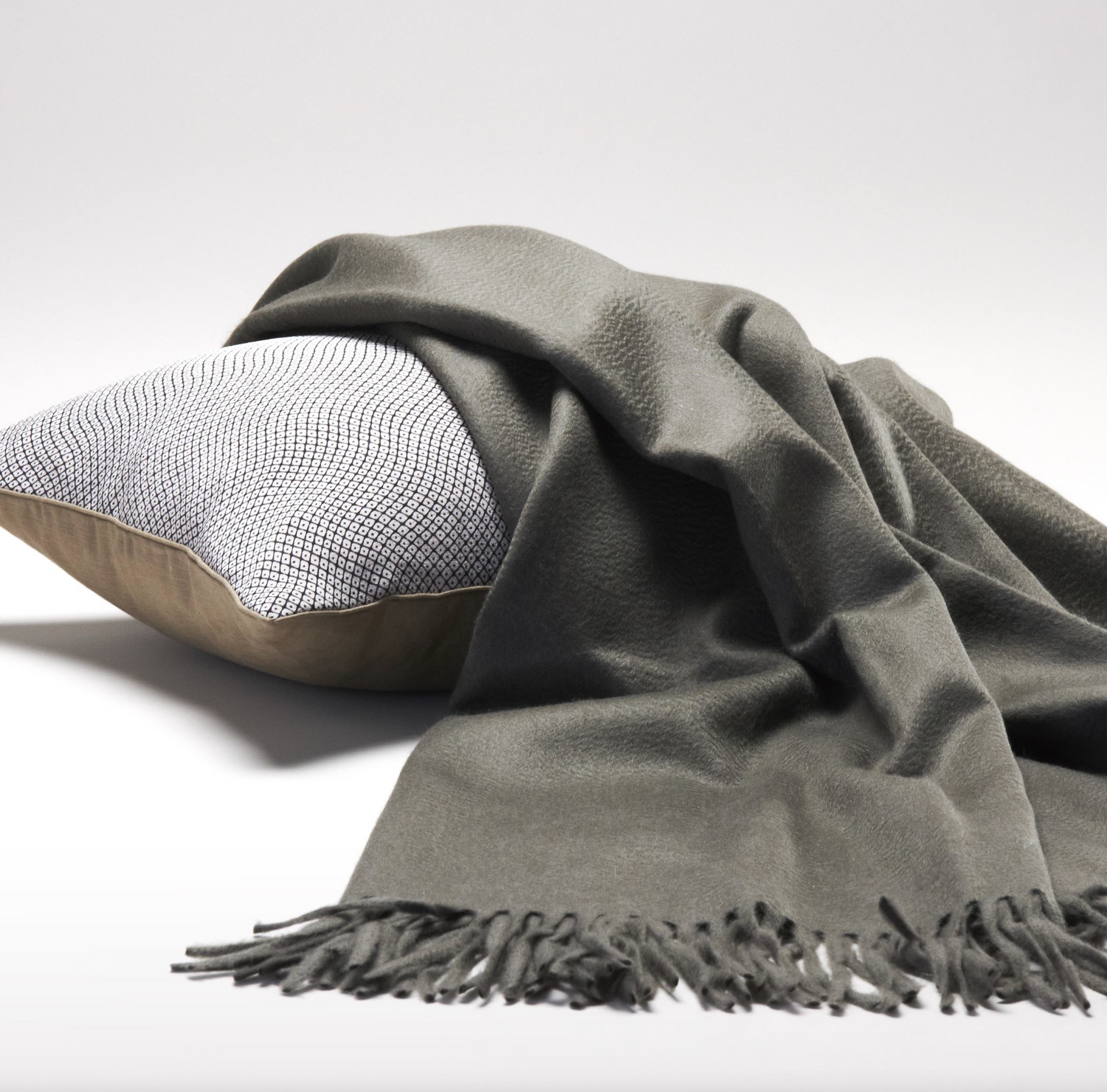 100% Scottish Cashmere
Made from 100% pure cashmere, our throws are gently brushed across the surface to create the iconic ripple effect.
Superbly soft and incredibly hard-wearing, this signature style is ideal for those cold winter months, woven and finished in Scotland using the purest Scottish loch waters and with a dense weave that provides excellent thermal benefits.
Contact Our Bespoke Team
If you would like to know more about our throw options, have any questions or would like to discuss a quote, our dedicated Sales Team headed up by our Head of Design & Bespoke Jo Hogbin will guide you every step of the way.
Contact our Bespoke Team directly by clicking below.
Contact Us