We like to think that home is our constant and these last two years, it certainly rings truer than ever. Now in 2022 as we spread our wings again, its vital more than ever that our homes welcome us back every day. Allowing us to close the door to the outside world to truly unwind.
Home is a place to truly be yourself, recharge and get ready to spread your wings wide and far. Not a small feat. At London & Avalon, we focus on your home's 'unsung heroes': from bedding accessories to create the most inviting 'Bedscape' ™ to bath linen making bath or shower time irresistible. 
How to recognise quality
Never underestimate the comfort and power of an inviting ultra comfy bed when life gets challenging. Great sleep is our ultimate weapon! As a consequence, you should always invest in good linen. How do you know the linen is good just by looking online? Look for close up inspection of the stitching: it should be extremely tight and very straight as it reveals genuine attention to details.
We have been privileged to work, over the last 15 years, with amazing private clients, as well as unique hoteliers (such as Soho House and the Mandarin Oriental Group) and the most demanding interior designers, all keen to deliver our unique brand of experience and comfort all over the world for their guests.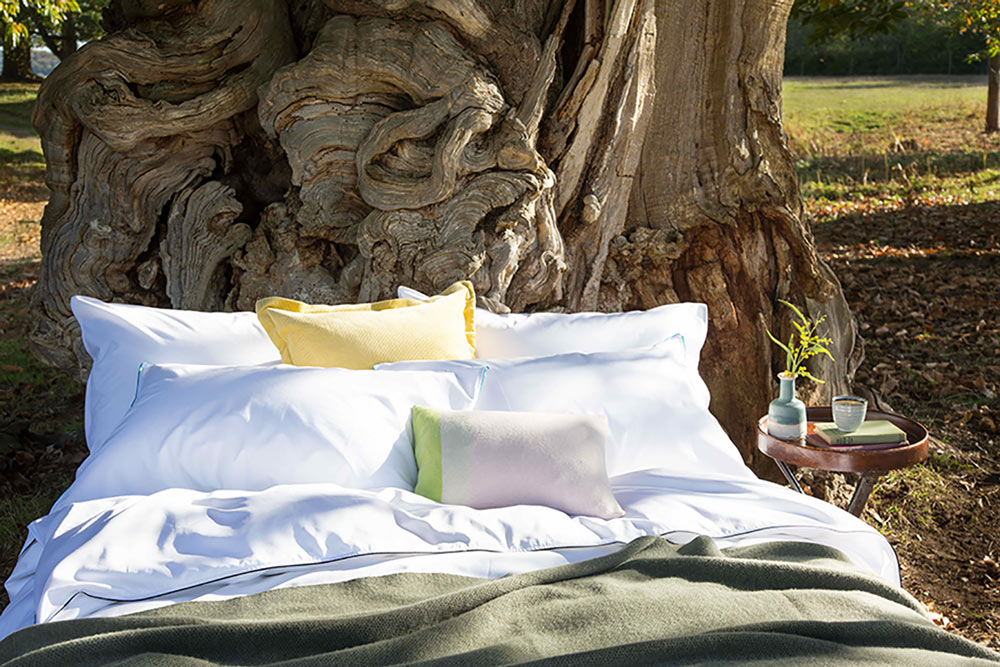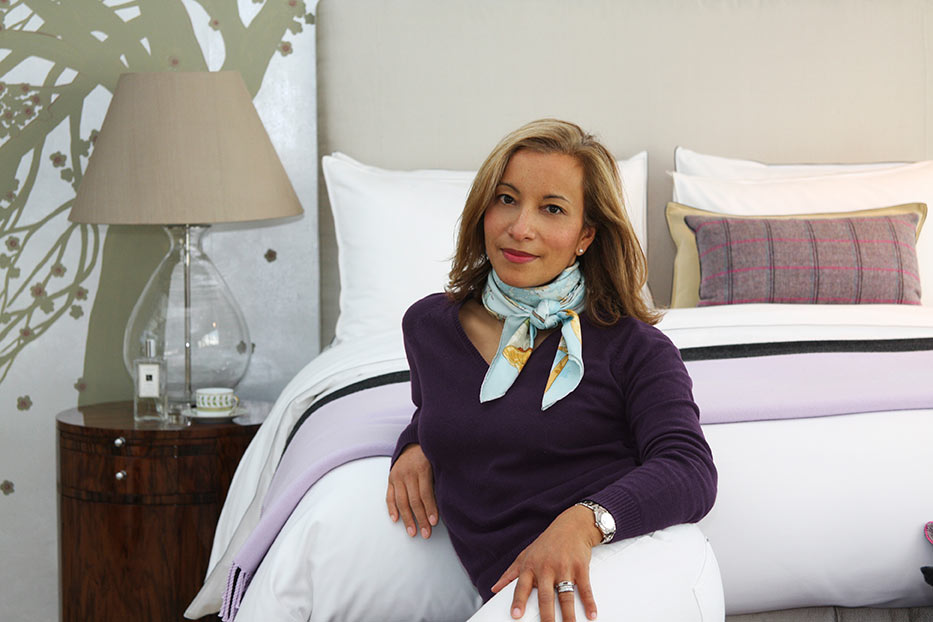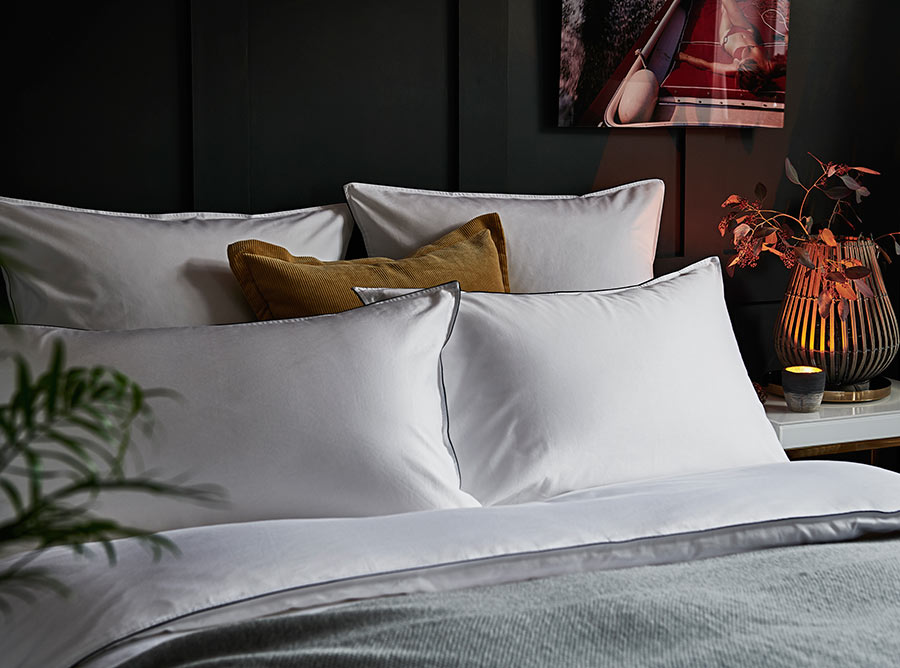 Each of our products is designed with the same philosophy. Each must deliver a perfect experience and give a total sense of reward, at the very beginning or at the end of the day – turning mundane experiences into an occasion and the daily into extraordinary. This is truly where our brand completely stands apart. We want every bed to be the most welcoming, comforting bed you have ever slid into. Every towel to feel like an embrace, every product to reflect and transmit the love our artisan ateliers have lavished on its craftsmanship.
A deeper connection
In uncertain times, we all long for deeper connections and for a nurturing of the soul. The home we want to help you create must respond to this. It must instantly make you feel that the world is a better place and that there is nothing you cannot reach out for.  We also believe in a deeper connection to our environment is vital not only for the protection of our blue planet but also to the quality of our daily lives – with no sacrifice to luxury. Better made products, elevated essentials, will be loved for longer and deliver the change and the peace of mind we all need right now.
Discover a 'better everyday' at London and Avalon   
Insta: London and Avalon 
Becky Hirt of Becky Hirt Interiors
Almost overnight our relationship with our homes has changed. They have become our workplaces, our safe spaces, and somewhere that we spend up to 87% of our time. And yet perhaps this is not so much a revolution in how we use and perceive our homes, as a return to understanding what it was always meant to be. Ilse Crawford, an influential interior designer, wrote recently that "the home has been reinstated as our emotional heartland. It is personal, intimate, a safe place and more like a highly functioning cave."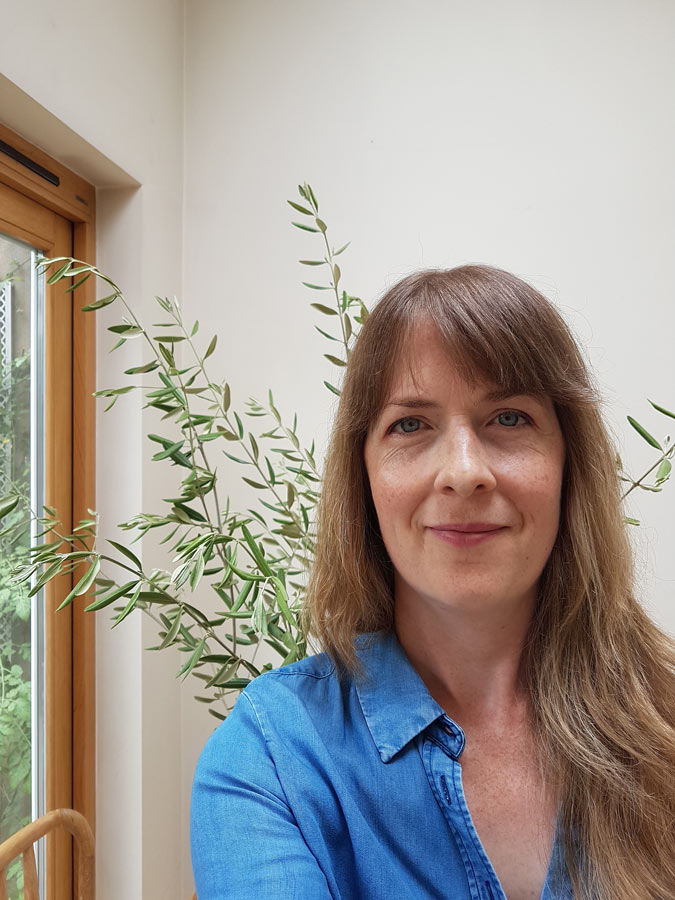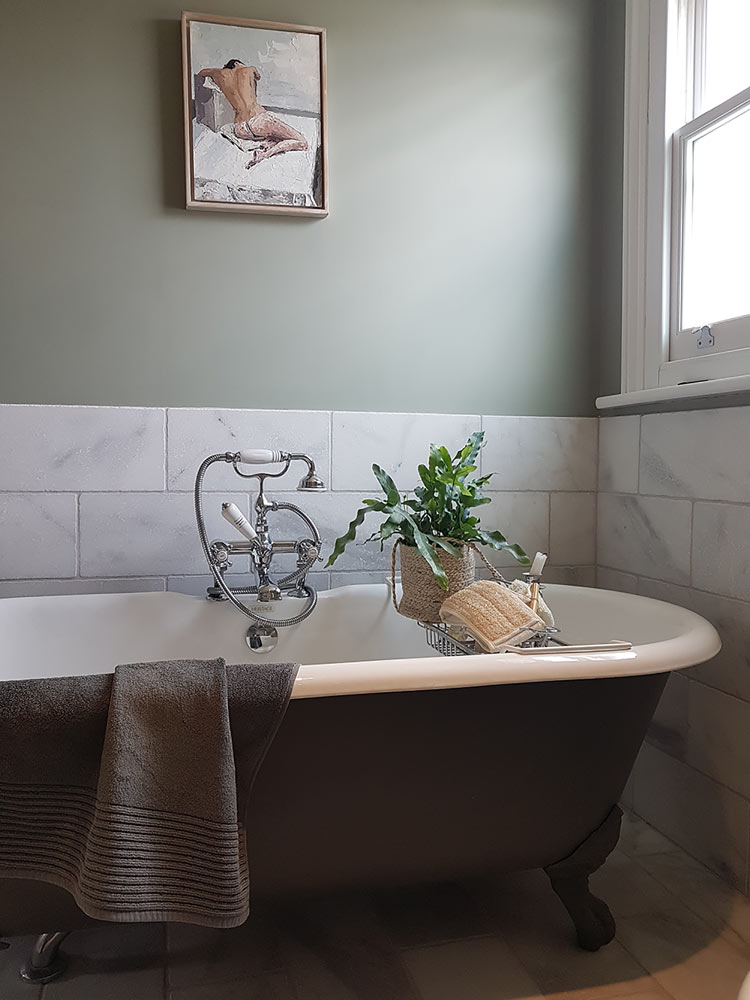 Our basic human needs
As an interior designer specialising in wellbeing, I believe that every home should feel good as well as look good. In fact, every design starts with understanding how we want to feel, think and behave in a particular room. From lighting to layout and colour to styling, there are so many ways to influence our mood, boost our concentration, and nurture our relationships at home. Many of these are about understanding our basic human needs. These are for quiet corners, for feeling close to other people, for circadian rhythms, and for connection with the natural world.
I can work with you in a number of different ways, from a one-off session to improve the feel-good factor in your home, to regular consultations over a period of time, or a full room design. Whatever your budget there are always ways to improve your wellbeing at home and create a beautiful living space. To find out more please email hello@beckyhirt.co.uk.
beckyhirt.co.uk                                                                                               Insta: @becky.hirt
Pauline Den Hoedt of The Thrive Programme
For some, spending more time at home during 2020/21 was a blessing, yet for many others it has presented challenges. Some people have felt deflated by the unpredictability of their new circumstances, especially as we seem to have little control over what will happen next. As part of the Thrive mental well-being course, I encourage my clients to focus their attention on the aspects in their lives that they can control as we all have the power to influence the sort of day we are going to have. There are plenty of opportunities to improve your wellbeing whilst restricted at home.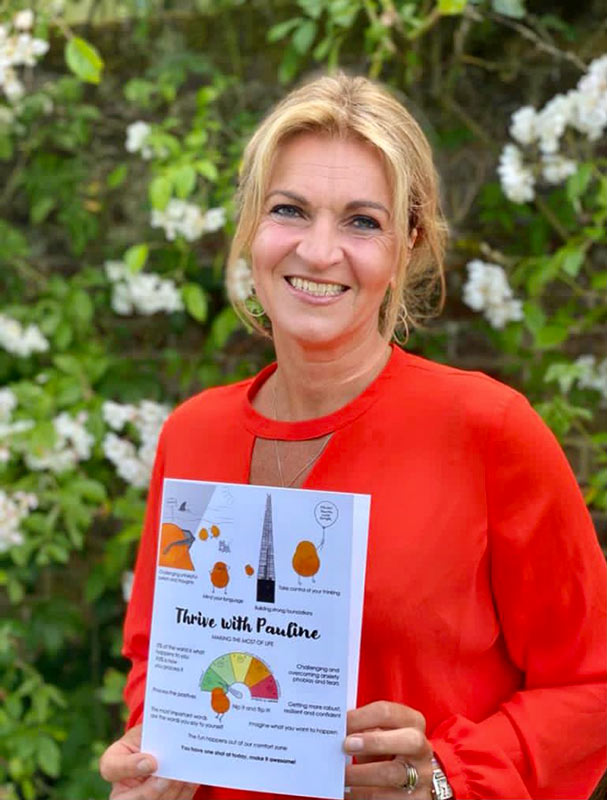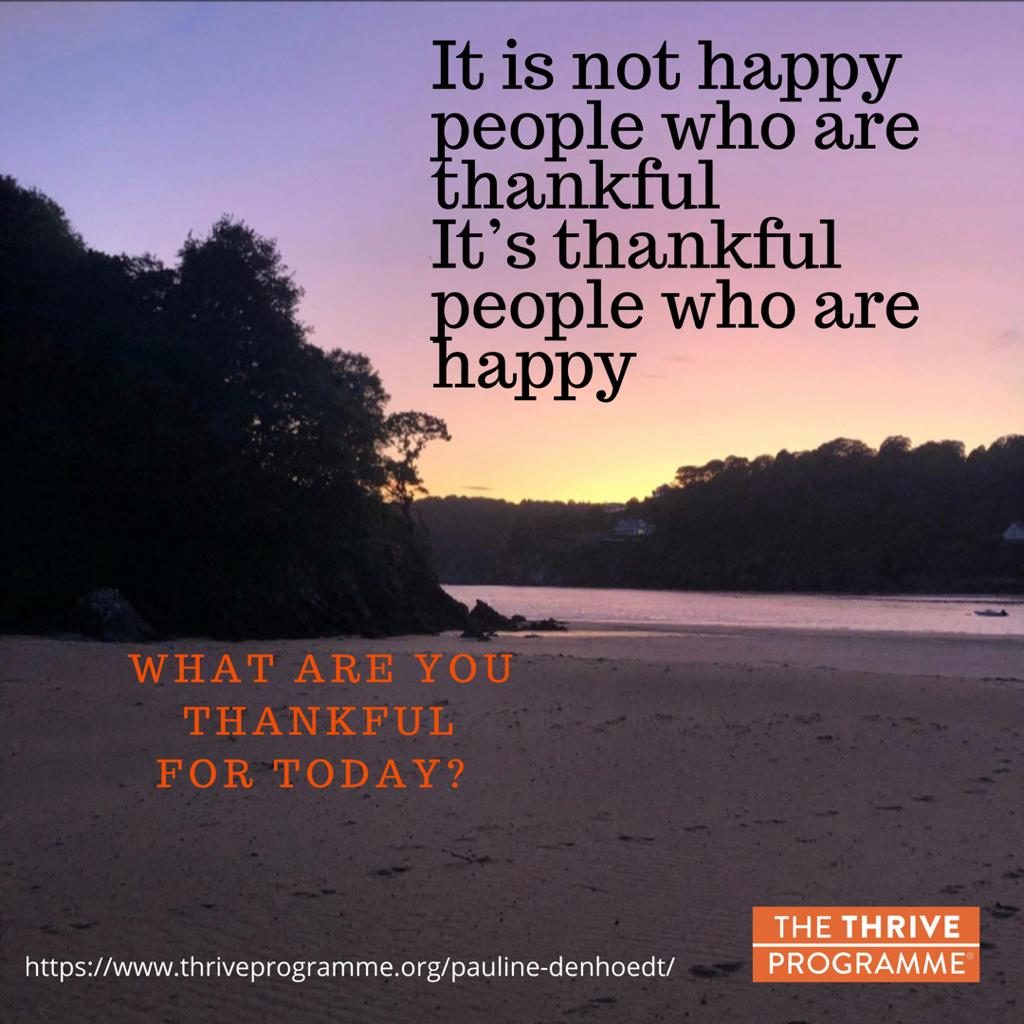 One can start on waking in the morning – don't grab your phone first thing, but instead take a few deep breaths and spend a few minutes tidying your bedroom.  A calm tidy space leads to an uncluttered mind. You'll enjoy walking into your room for the rest of the day with a sense of achievement thereby boosting your happy hormones. Thereafter, why not set your intentions for the day and decide to focus your attention on the positive aspects of your current life at home. Writing a list of 10 things that you are grateful for about your home.
'You' time
Squeeze some time in for stretches or exercises, even 5 minutes is enough to see the benefits of releasing endorphins which improve mood and reduce anxiety. Most importantly, create a cosy place where you can switch off for at least 5 minutes of the day with a book, journal or whilst listening to a podcast. The bath qualifies for this as well, just somewhere you can take some "you" time out of your day. 
Keeping one's home a happy place through these tips will leave one with a sense of fulfilment. Small changes to the daily routine can result in profound changes to you and your family's well-being. Notice what you have achieved today, not what you haven't. Now treat yourself with compassion, respect and acceptance. If you'd like to know more about the Thrive programme, which has brought positive change to clients of all ages, contact me on: 
Pauline.denhoedt@thriveprogramme.org                thriveproramme.org/pauline-denhoedt                     Insta: @thrive_with_pauline
Charissa Risley of Artfully Sorted
As an art consultant, I would naturally be biased in thinking that art is an integral part of a home. Burt Reynolds, an avid art collector once said "the more the art dominated my house, the more the house became a home." The pandemic has really reinforced the benefit of being around art. Its power is that of lifting spirits and positively influencing wellbeing.  Arts and Mind, a leading arts and mental health charity, published findings from a two-year study which confirmed how exposure to the arts kept their subjects living more fulfilled and healthier lives.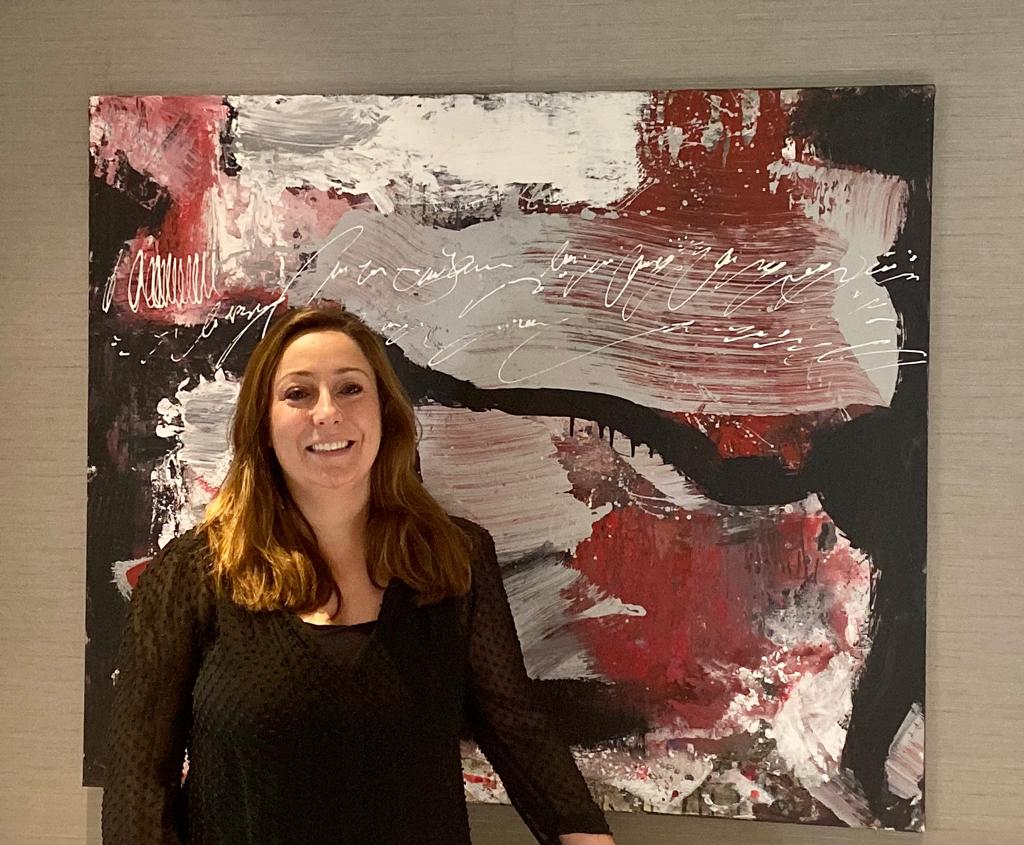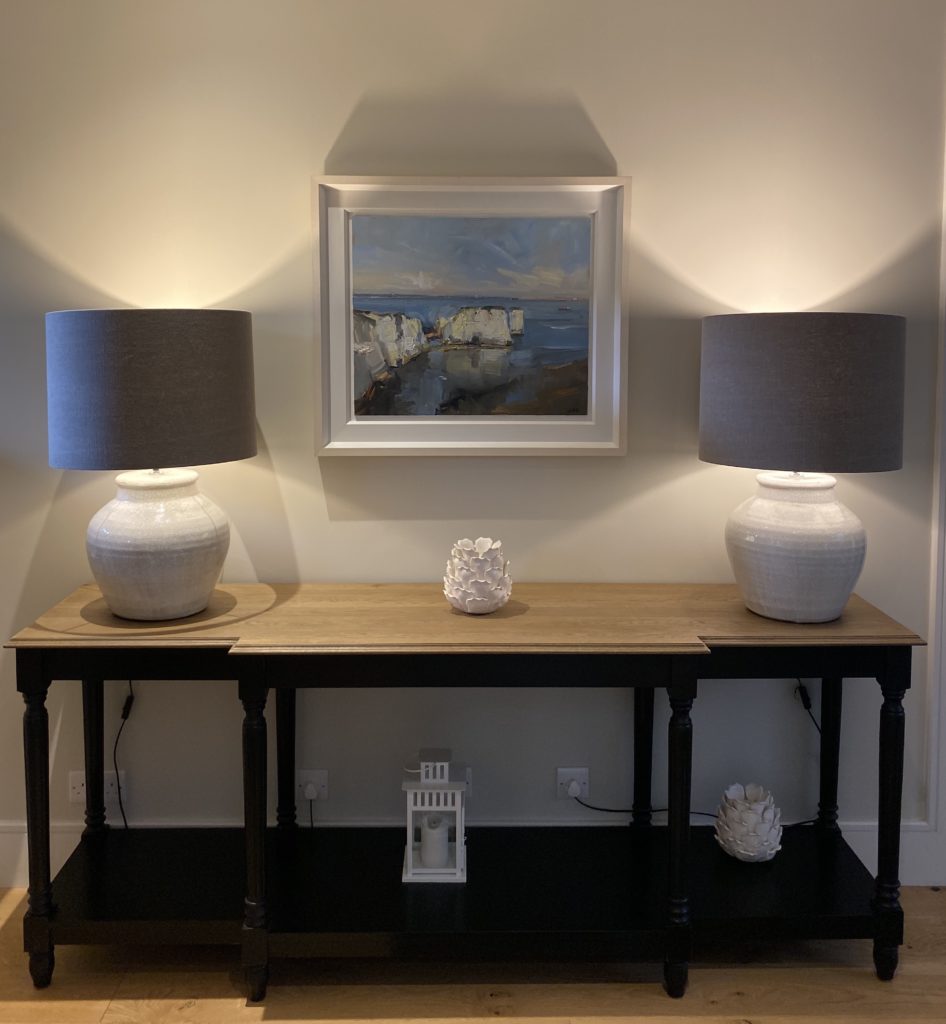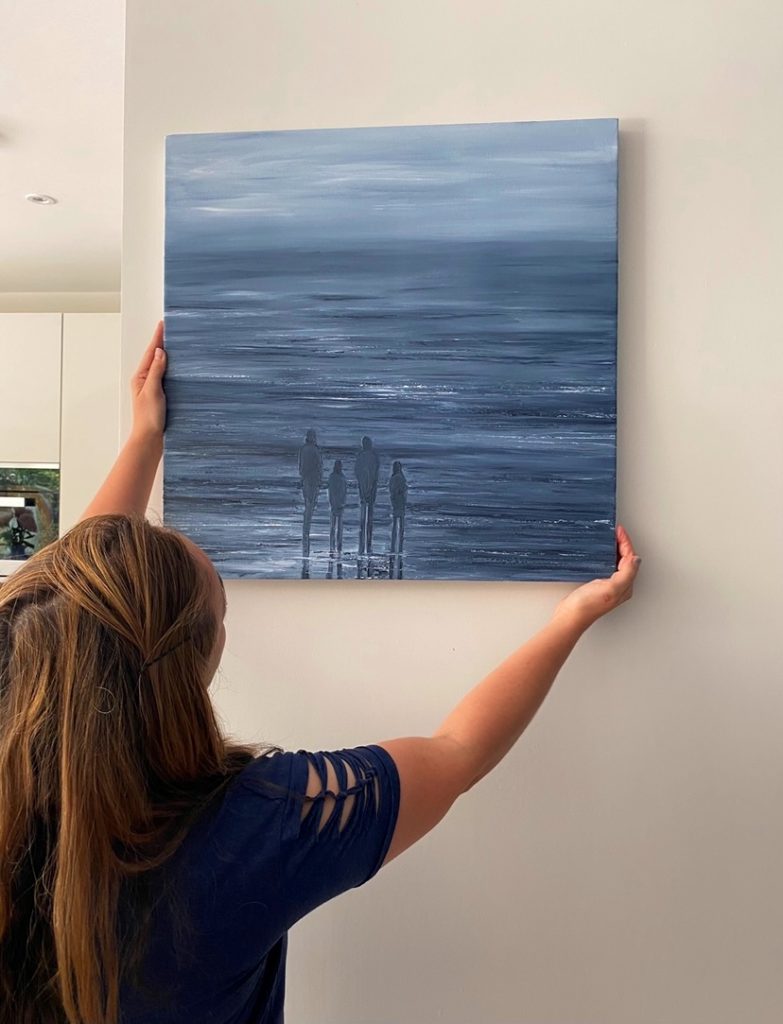 With this in mind, where to start filling your walls? Art no longer has to be about classical paintings in ornate frames. The options on how to dress one's walls are limitless from illustrations, screen prints, digital art, sculpture, photography, decorative wallpaper, amongst many other mediums.
How to pick your art
These days art can be purchased increasingly from the comfort of your sofa. The digital revolution in the art world has made art more accessible to the many, thereby broadening its reach. Which art to pick? It is truly down to your personal choice. We advise our clients to choose a piece that sings out to them with an emotional connection and puts a smile on their face every time they walk by.
Picasso once poignantly said "Art washes away from the soul the dust of everyday life". Having walls with art transforms living spaces and boosts wellbeing. It is also a lifeline which supports artists financially, enabling them to thrive as creatives. Investing in your home through art has multiple benefits, which this last year has reinforced more than ever. We at Artfully Sorted have delighted in warming the homes of our clients and boosting their wellbeing with fabulous pieces of art. If you would like any ideas to brighten your walls, get in touch at charissa@artfullysorted.com
www.artfullysorted.com                                                              Insta: @artfullysorted